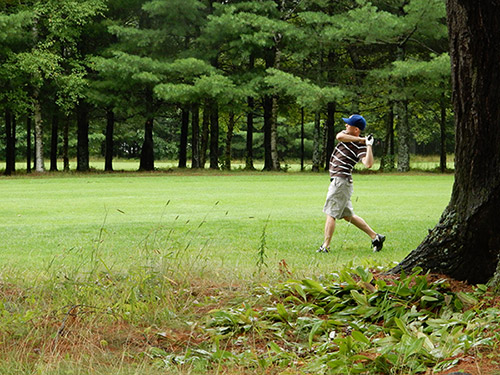 Scott Knowles Memorial Golf Tournament set for 2019
In September 2011, Miramichi pharmacist Scott Knowles passed away, but his memory remains alive through an annual golf tournament that carries his name. The 7th Annual Scott Knowles Memorial Golf Tournament will take place on August 9, 2019.
With the proceeds from last year's golf tournament we were able to donate $3,500 to the Scott Knowles Bursary at Dalhousie University, $1,500 to the Miramichi Curling Club to provide a Junior Curling school, $1,500 to Minor Hockey, $1,500 to Minor Ball and $1,500 to the Miramichi Cross Country Ski Club.
The son of Stan and Jean Knowles, Scott passed away in September 2011 at the age of 31. He was the President of the New Brunswick Pharmacists Association. He was also a member of the Rotary Club of Newcastle and was involved in the annual Miramichi Rock 'n Roll Festival. He liked to bowl and loved the great outdoors where he enjoyed snowmobiling, boating, fishing and golfing.
The Scott Knowles Golf Tournament Committee look forward to the continued success of this very special event. We hope to see you on the green!
Rules of Play
Best Ball
Maximum 2 putts per hole
Closest to the Pin on Par 3's: Holes 3, 5, 7
Hole In One: Hole 3, 5, 7, 17
Longest Drive for Women: Hole 13
Longest Drive for Men: Hole 14
4 Hole in One
Hole 3: $10,000 – Anchor Insurance
Hole 5: Car – Trevors Nissan
Hole 7: $10,000 – RBC Investments
Hole 17: Car – Lounsbury Automotive